Precision Machinery and Parts



Aftermarket Parts and Maintenance

A Leading Supplier in the Global Bearing Market
Headquartered in Osaka, Japan, NTN is a leading manufacturer of precision mechanical parts and components. Particularly in the world bearing market, NTN has the largest market share of hub bearings and the second largest of driveshafts.
As a quality leader in the industry, NTN products are selected by a number of world-class industrial customers for their products, ranging from automobile, railcar, construction machinery, jet plane, and to medical instrument. NTN products support the well-being of people around the world.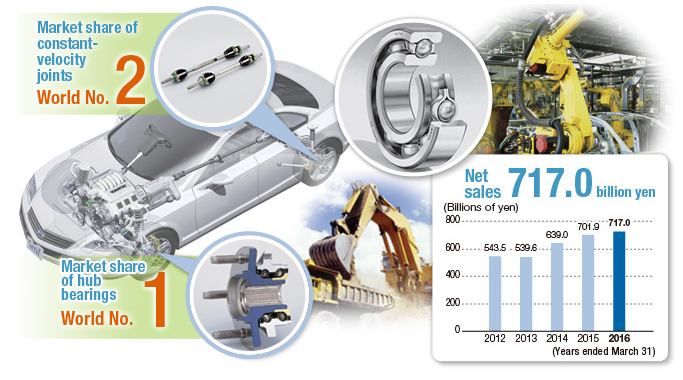 World-wide Network of Time-honored Brands
With over 20,000 employees at about 220 business locations in 33 countries, the NTN Group strives to offer even better products and services while engaging in R&D, manufacturing, marketing and technical support. NTN has taken full advantage of premium regional brands to strengthen its worldwide network. In Europe, NTN-SNR ROULEMENTS was established in 2008 by integrating SNR ROULEMENTS, the largest bearing manufacturer in France. Now NTN-SNR ROULEMENTS has secured an unshakable status as the market leader utilizing maximized synergy effect in terms of technological, geographical and commercial enhancement.
Since its foundation in North America in 1963, NTN Bearing Corporation of America plays a key role in developing aggressive multi-brands strategies working closely together with BCA and BOWER brands.
While in Asia, NTN offers highly value-added products suited to local needs, deploying manufacturing, marketing and R&D facilities in China, South Korea, Singapore, Thailand and India.
Uniting the entire NTN Group strength to pursue more synergy effect, NTN endeavors to promptly respond to the needs and expectations of its customers around the world.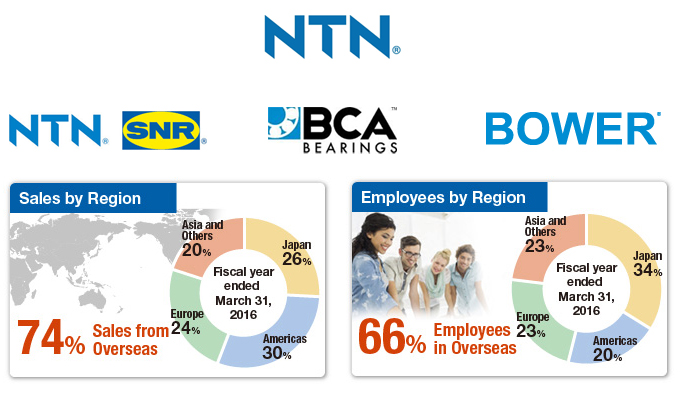 Utmost Reliability for Use in the Most Demanding Applications
A host of world-class manufacturers place every confidence in NTN's precision technology. Its quality products are selectively used for a broad spectrum of demanding applications that work under extremely severe environment such as jet engine at high temperature (200°C) and high-speed revolution (10,000 RPM), and high-speed railcar running at 300 Km/h. NTN products are also adopted for wind turbine, rocket, automobile and medical instrument that requires technological competence. Furthermore, its quality products are used for home appliances and copiers that require high performance with less energy consumption.

NTN is certified by 4 major jet engine manufacturers as their official supplier of jet engine bearings.
NTN's bearings are adopted for high-speed railcars in 10 countries.
Wind turbine blades of 100m across revolves efficiently with the help of NTN bearings of 2-meter in diameter.
Broadening the Application Fields of Bearings
NTN delivers sophisticated, highly value-added functional modules and system products developed by integrating its proprietary materials, engineering design, computerized control technology and bearing technology accumulated for over decades.
Further, with an intention to enter into a new market, renewable energy equipment and related products, NTN concluded an exclusive license* agreement with Global Energy Co., Ltd and Bellsion Co., Ltd. The agreement allows NTN to exclusively use their patented "Blades" design that enables more efficient use of renewable energy. Through combining newly acquired Blades technology and NTN's traditional bearing technology, NTN attempts to generate new business opportunities by developing compact wind turbines and micro hydroelectric turbines.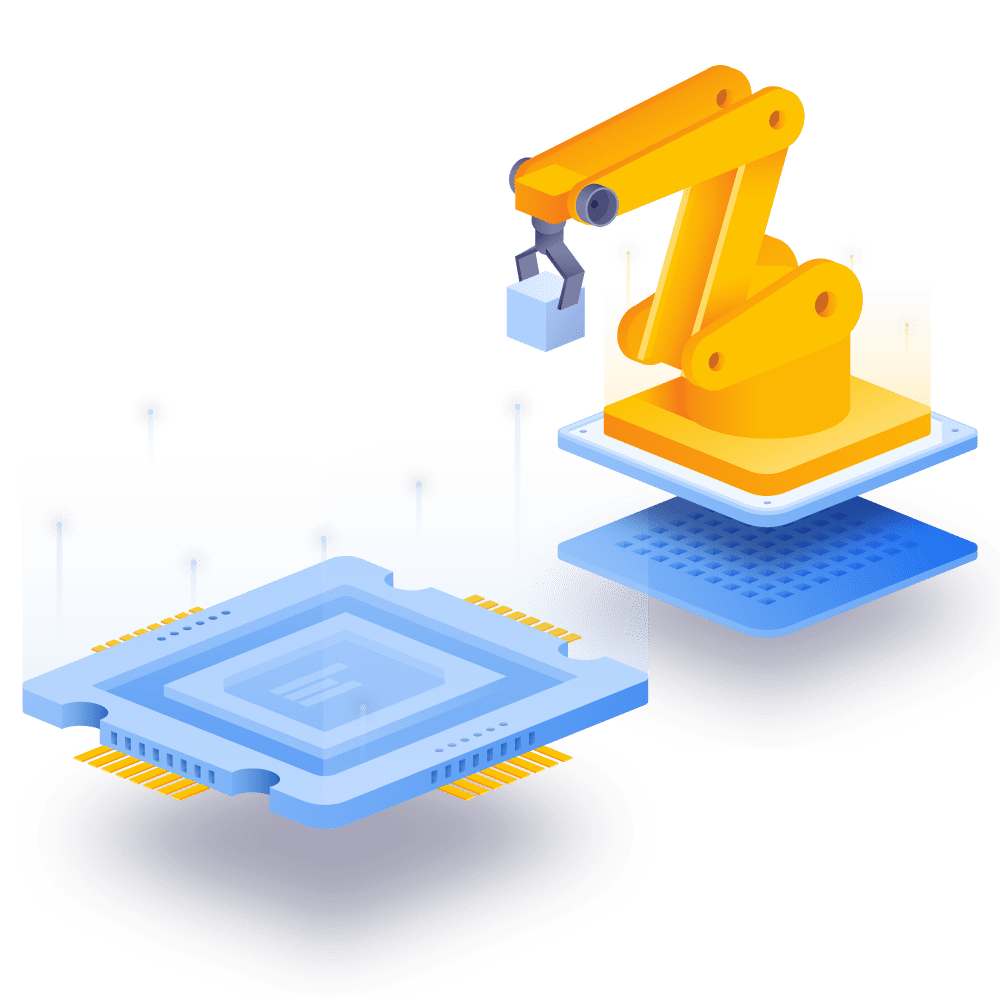 To Be the Best Working Partner with Manufacturers
We, at NTN, are committed to be a reliable partner to manufacturers who need to use our products.
At our local sales offices, technical service cars with maintenance tools and sample products regularly visit customers' work sites and conduct technical analysis and training session Thus, NTN takes great care to support our customers and help them work out diverse problems.
Provide training session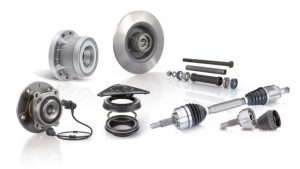 Technical guidance using maintenance tools